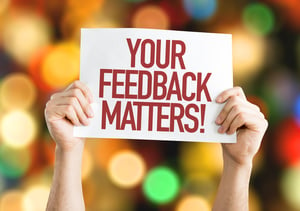 Reviews not only have the power to influence patients' decisions but can strengthen a medical practice's credibility. Reviews have the power to gain patients trust, and they encourage people to interact with the practice. Patients interaction ultimately leads to improved profits for medical practices.
Reviews are important to help boost patient's loyalty towards your practice. A person who takes the time to leave a positive review on Yelp or Google about a particular practice is likely to come back for more services should the need arise.
Not only do patient's read reviews, they read multiple reviews and directly allow the quality of a reviews to influence their trust in and engagement with that practice. Setting your practice up in directories to get reviews and proactively reaching out for reviews is crucial to the growth of your practice.
88% of patients trust online reviews as much as personal recommendations. That's good and bad. Overall, 34 percent of patients say they are likely to leave a negative review after a bad experience, but the good news is, we basically see the opposite with positive reviews. We have found with our client's, negative reviews are rare, and if they are responded to quickly and thoroughly with the right personnel, they are not a problem. We have even seen other patients rebuke a negative review with their own.
The short answer is yes, Google Reviews do help improve search rankings and overall SEO efforts. While there are a lot of factors involved in search rankings, online patient reviews can be a strong signal to search engines that communicates trustworthiness and authority.
They improve your organic search CTRs (click-through rates). ...
They help improve your SEO. ...
They provide solid social proof. ...
They build immediate trust. ...
They provide you with priceless feedback.
Be careful not to ever provide information that violate HIPPA standards in your responses, but do respond and follow up to any negative review. If the problem was resolved, feel free to ask the reviewer to do a follow up review for the practice.