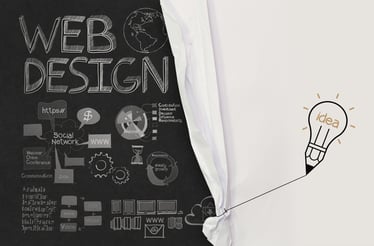 Our company goal is to help clients grow their business by implementing a content strategy to attain leads and drive sales. We often find that upon meeting with a new client's leadership, the feedback is that everyone is aware the current website "needs a bit of work, but it's ok." They insist we use what the company already has and insert a successful content strategy into it. Or, they don't have the budget for a redesign right now, proceed with the content. The trouble with that thinking is that it's near impossible to generate leads with content marketing, when your website's design and/or user experience aren't very good.
It's easy to sell content marketing as an important facet of an overall B2B marketing strategy. In fact, over half of B2B marketers use content and storytelling to encourage users to take an action on their website or interact with their brand. Though consistently adding content is an effective way of building brand trust, truly successful digital campaigns strike a fine balance between quality content and excellent website design.
It should go without saying, that content marketers must have input into how your website is designed. When your web design looks unprofessional, or users can't find what they are looking for, or worse, they can't figure out what your company does…
…you're doing it wrong.
The most successful websites have a dedicated place on their site where they are consistently creating and publishing valuable new content. Most commonly called a blog, some sites refer to these pages as News or Resources pages, and most list them in their main navigation.
That said, let's explain some of the other ways content marketing will influence your website's overall design.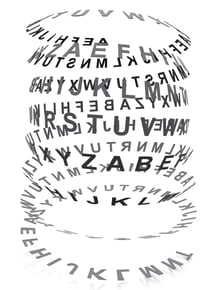 Readability
Content must be readable. Period. Background color, font choice and style matter. Content should flow down the page, with plenty of white space, properly spaced paragraphs and specific, well written titles/subtitles help your reader's eye naturally follow down the page.
Statistics show that most of us don't read the whole way down an entire web page, line by line. More often, we scroll and scan subtitles to get what we want more efficiently. It is therefore important to use text and layout tools to your advantage. Bullet points, images and intuitively written section titles keep your web pages simple and visually informative.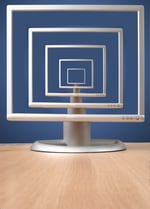 Captivating Visuals
Content that is rich with images, video, graphics and other visuals, performs better. Creating visual interest alongside clear first-to-eyeball messaging gives your visitor the sense that they're in the right place to find what they need, quickly. Intuitive use of visual elements creates deeper understanding of your message and can evoke specific emotions from visitors. After all, people remember the way you made them feel.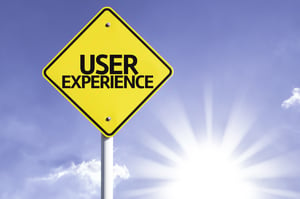 User Experience
Content marketing inherently creates a conversation around the most efficient use of space on website pages. Smart navigation and appealing design are two fundamentals of a good user experience. How you structure the delivery of content is equally imperative. If the first thing you see when you land on a new website is a video tutorial or animation, that placement was planned out and deliberate. Someone put a lot of thought and energy into the visitors first experience, and that was likely driven by a clear content marketing strategy.
The greatest websites are built with a focus on user experience. Marketers put great deal of care into what messaging and imagery is placed on each page and where on each page key information is located. With the way people are scroll to find the information that they want, without reading full pages on your website, it is an essential step to find balance between website design, captivating imagery and a great user experience.