In times of economic (pandemic) downturn, many businesses are searching for ways to keep costs in check. When this happens, first budget item to be cut tends to be the marketing spend. We would argue that it may make sense to cut out some of your traditional marketing deliverables, but not digital marketing.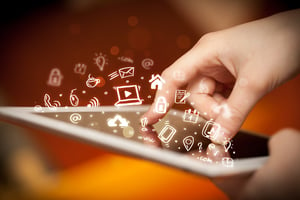 Though it may feel like it, this situation will not last forever. The tools we use today, like Google, YouTube, Facebook and Instagram are more valuable now than they were, even more so than just last week. Social distancing will make online engagement all-the-more important now.
Is your business ready?
High search rankings and the use of video have become more important. Online selling has become more important. Capturing leads and following up is critical when we are in a downturn situation. Investing in your online digital assets will be valuable immediately... and for the long-term.
In an article published on 3/13/20 in Entrepreneur by Nick Wolny, Why You Should Be Buying Facebook Ads Now, states that we are in an unusual landscape for social media ads: Events are being cancelled or postponed worldwide. Companies have re-assessed their marketing budgets, in the US, two billionaire politicians just ended their presidential campaigns, but not before spending over $780 million on ads.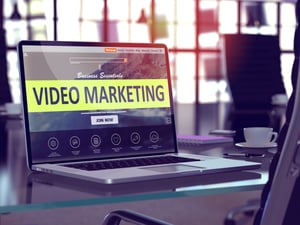 The thing with Facebook advertising, and others is, the more businesses advertise, the less people see each ad, so your ad dollars get less reach. A drop in ad demand can be good for your advertising spend, as it's likely to reach more people for the same or less amount of money. This gives you the opportunity to step in and capture a larger piece of the market share.
He suggests exploring a "Reach" (not conversion driven) campaign to bring in more people to the top of your sales funnel. If you use video in your reach campaign, you can actually turn it into a conversion path because those that watch the video for 3 seconds or longer can be retargeted with other ads. They have already shown an interest in what you are advertising.
Also try these:
Lookalike Audiences - people who don't know your business but behave similarly (52,000 data points similarly) to another audience you already attract.

Engagements -

people who have already reacted to a post or ad can be retargeted

Website Traffic -

with the FB pixel placed on your site, you can retarget them after visiting one or more pages (like for an Ophthalmic practice, looking at LASIK or Cataract pages on your website).
In addition, use your slow times to put out valuable content that will attract your customers. 60% of consumers are inspired to seek out a product or service after reading good content about it. This investment in content will work for your business 24/7.
Video is marketing that is on the rise (and has been for some time now!) Produce video now to use in current and future advertising.
Take the time now to customize functions on your website. Set up workflows that nurture your visitors and keep in touch with customers. Now is a great time to do all the time-consuming work on your site that gets ignored in busier times.
So let's get found!
Generating leads – high in both quantity and quality - is a marketers most important objective. A successful lead generation engine is what keeps the funnel full of sales prospects while you sleep. Surprisingly, only 1 in 10 marketers feel their lead generation campaigns are effective. What gives? If you are one of them, download our e-book, 30 Greatest Lead Generation Tips, Tricks, & Ideas.
You might also be interested in these articles: